SERVICII --> VOICE-DATA SYSTEMS
VOICE-DATA SYSTEMS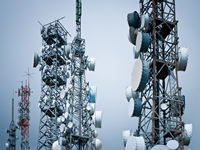 Voice data systems represents one of the most important components of modern communications system, without no occupations nowadays can no longer be held. Voice data systems are complex installations, with members cable infrastructure (UTP, fiber optic, cable Multipair telephone etc.), power equipment (PBX, servers, switches, routers, Media Converters, etc.) and equipment for stations work (voice and data outlets, telephones, PCs, tablets, smartphones, smart TVs, cameras, etc.).
Communication in a voice-data network is performed based on several standards that define how the physical connections are installed and configured software and protocols. Users benefit from voice networks data (structured cabling) are: flexibility and simplicity in use (eg, a network well configured, the user can connect only new equipment in the network with a minimum of knowledge without requiring the intervention of a team specialized).
Data-voice structure is chosen depending on the size of the building / buildings and the need for workstations. Network cabling can be shaped star, redundant ring or combined, depending on the architecture of the building and the needs of the system (if it implements critical business type network cabling is required in redundant ring).
IT room is the heart of data- voice systems usually here being concentrated lockers splitters (racks), active equipment (servers, media converterele, switches, routers, firewalls, etc.) and equipment liabilities (patch panels fiber optic patch panels telephone and data, organizer, etc.).
Using patch panels choose a plug functionality of data-voice (either connects and configures the switch, thus becoming either a data port that plugs into the telephone distribution frame, becoming a voice port).